Have you ever wanted to travel the world and earn a great income while you do it?
Do you like children, young adults, and teaching?
Get a 120-Hour TEFL International Certificate in just 4 weeks
and start the career of a lifetime!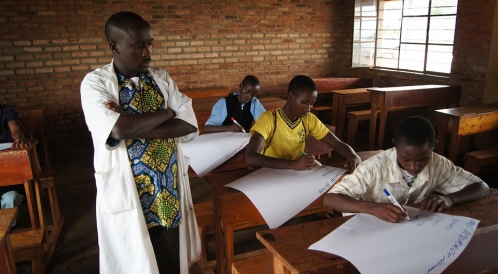 Because English is the language of business, and there are hundreds of developing nations all around the world today; there are BILLIONS of people who want to learn English as a Second Language (ESL), and want to pay a native speaker to teach them. Everyone knows native speakers make the best teachers, so we want to get Millions of our fellow native speakers to travel the world and meet this growing need.
Our four-week, 120-hour TEFL course offers internationally recognized instruction that has been developed through our moderation body, TEFL International. The course, which is taught in Chiang Mai, Thailand, aims to empower native or near-native speakers of English to become competent and confident teachers with the skills necessary for teaching EFL/ESL to learners throughout the world.
This TEFL International certificate will ensure that you have the right qualifications for the right job regardless of the country in which you are seeking employment. All of our successful graduates get lifetime access to our Job Placement Network with 30+ worldwide locations. We offer one of the most affordable and widely recognized TEFL courses in the world, with a specialized curriculum that has been developed by experts in language tuition. More than 1,000 students have trained to become teachers all over the world using our tried-and-true method.
The TEFL Course Has Two Main Components:
1) Input Sessions
Provides information about methodology and language awareness. Trainees will participate in group and pair discussions as well as attend lectures on various topics pertaining to teaching and language-learning theory.
The four aspects of language awareness (reading, writing, speaking, and listening) are taught in two parts. Grammar, which focuses on reading and writing skills, covers word classes, simple sentence elements, complex sentences and clauses, verb time and tense, aspects, conditionals, modals, phrasal verbs, and active versus passive voice.
Phonology, which focuses on speaking and listening skills, covers phonemics, word/sentence stress and intonation, Business people are certified and earn Official Certification document and gold sealrhythm, and connected speech.
2) Teaching Practicums
Provides practical, hands-on experience teaching in a live classroom. Under the guidance of our highly skilled trainers, trainees will have the opportunity to teach ESL classes to students in local Thai schools during eight 50-minute sessions.
Our 120-hour TEFL course has a very practical emphasis and deals primarily with the real skills and knowledge needed by teachers in the classroom. While the course timetable may vary slightly from location to location, the content will always remain the same, as will the quality of our proven results.