Prerequisites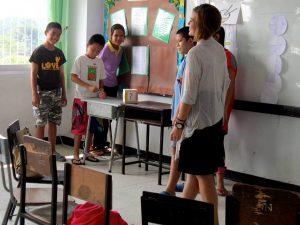 To begin your amazing new career with our TEFL course, you will need to pay a total of $1499.99 USD. With a down payment of $500 USD, you will be registered for the course in the month of your choice and will receive a welcome e-mail from our partner school within 48 hours. Upon arrival at the school, you will be required to pay the balance of $999.99 USD before the start of your first class.
We also offer services to take care of all the paperwork you will need to complete before you leave. For $399.99, we can handle the entire process for you; for $199.99, we can complete some of the paperwork and offer assistance for you to complete the rest yourself.
The requirements includes visa, passport, completed FBI background check, introduction to traveling overseas course (provided by our company), planning schedule, and budgeting assistance.
TEFL Course Benefits
The demand for TEFL teachers all around the world is astronomical! There are currently only a few tens of thousands of certified teachers, while there are currently over a MILLION open TEFL teaching positions, and BILLIONS of people wanting to pay native speakers to teach them English.
Our four-week, 120-hour TEFL course culminates in your receiving the TEFL International certificate, which is validated and moderated by Fort Hays University in the United States. The course, which is taught in Chiang Mai, Thailand, aims to empower native or near-native speakers of English to become competent and confident teachers with the skills necessary for teaching EFL/ESL to learners throughout the world. This certificate will ensure that you have the right qualifications for the right job regardless of the country in which you are seeking employment.
All of our successful graduates get lifetime access to our Job Placement Network with 30+ worldwide locations. We offer one of the most affordable and widely recognized TEFL courses in the world, with a specialized curriculum that has been developed by experts in language tuition. More than 1000 students have trained to be teachers all over the world using our tried-and-true method.
Will you lend us your English speaking talents, get certified, and help us meet this extremely fast growing, global need?
Important disclaimer: No Refunds, All Payments Final. Rescheduling is Permissible.